Many of you may not know this but I'm a frustrated
architect
. During my younger years, I would sketch houses complete with decorated interiors in a
parchment paper
. Dad was very supportive that he would buy materials for me. I also paint, mostly houses, green fields and landscapes. I stopped when dad passed away in 1998.
The Worth of Modern, Urban Living at Mc Kinley Hill, Fort Bonifacio
Soon, more

residential condominium

and apartments will open its doors to the hard-working individuals and their families. A week ago, I was invited to take a sneak peek at

Megaworld's latest addition of residences.

One is grand

Venice luxury residences

. They're great flats, in terms of availability, amenities and location. During our tour, it got me scratching my head thinking about

the worth of modern, condominium living

. It brings back the same excitement when I wanted to migrate in Italy. Sayang!

A life waiting to spend living, working, playing, learning and shopping in a place I've been wanting to visit,

Venice in Italy

! McKinley Hill boasts a fantastic architecture, amenities that can truly improve the quality of life. As a frustrated architect, I realized how modern design and healthy lifestyles can go together. McKinleyHill Village, McKinley Garden Villas, Tuscany Private Estate, Stamford Residences, Morgan Suites, Viceroy, The Venice and The Florence.

Studio type, one to three bedroom unit, whether you're single or have quite big family,

Megaworld Corporation

has the answers to all your needs. I realized if I lived in what you call "

urban lifestyle

", I could spend more time

walking on sidewalks while enjoying the beautiful landscape, meeting interesting people rather than spending most of my time in the lonely cab while stuck in the traffic.
Township Facts and Unique Features: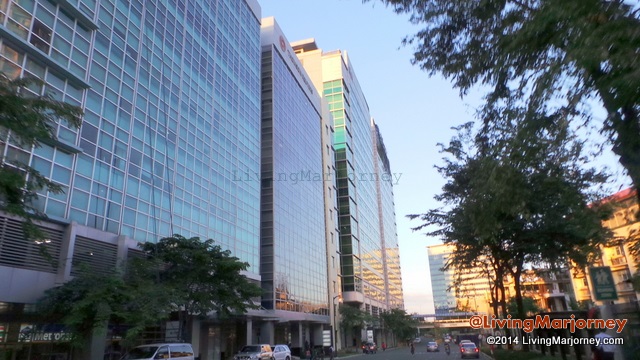 Mediterranean lifestyle
surrounded with
my favorite cafes, restaurants, spa and few minutes away from work.
In addition to the convenience, if I'm not in the mood for a leisure walk, there's usually
great public transportation
that will bring me to the famous
Bonifacio Global City
,
High Street for shopping
, major roads to
EDSA, South Super Highway or C5 road
. Moreover, McKinley is close to
four (4) foreign embassies
-
Korean embassy and British embassy
are the two.
Education
is our primary concern but parents need not to look further, there are
three (3) international schools
withing the area. Currently, McKinley Hill has
482 residential lots, 15 office buildings and 90 commercial stores and must-visit restaurants.
Less work means More Play!
For me, less worry if maintenance responsibilities can be shared amongst homeowners. Certainly, I don't want to spend most of my time with the maintenance I would rather create wonderful memories with the people I love or perhaps give time volunteering for good cause.
15 Things I Love About McKinley Hill
Fillet Mi Cuit
, Caper Herb dressing? How about
Chicken Basquaise
? Tongue twisted? Well, it's okay! Although it would be great to be familiar with one of two French words. By the way, Mi cuit means half cooked but not raw! I recommend you visit Restaurant 101 and have a slice of one of the
world's renown dessert
, Louis XV